About Us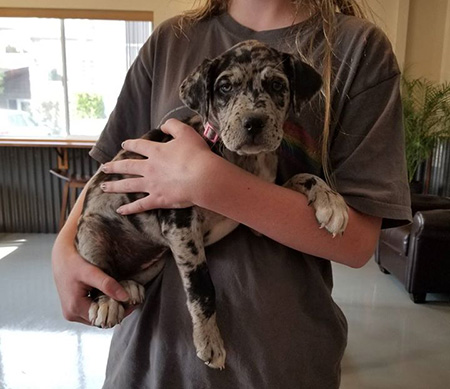 At Plateau Veterinary Hospital we are in business because we believe every pet deserves affordable, quality veterinary care.
Our mission is to provide unique, quality, compassionate and affordable veterinary care to the people and pets of our community through our innovative business model, while giving back to the community we serve.
We give back to our community through our participation in community events and working with local rescue organizations:
COVO (Central Oregon Veteran Outreach)
WildCat Ridge Sanctuary
Meow Village
Oregon Dog Rescue
Homeless Connect
Serving Our Veterans At Home
We strive to:
Offer clients savings on veterinary care through our Daily Specials.
Provide quality and compassionate veterinary care through the use of the most progressive and current veterinary medical practices.
Give back to our community through participation in community events & working with local rescue organizations
Medical Services
Anesthesia Services
Engage in unique veterinary care methods
Acupuncture Therapy
Laser Therapy
GOOD PEOPLE
Plateau Veterinary Hospital believes their customers should feel welcome, informed and comforted that their pet is under the best care; treating customers the way that we would like to be treated. We employ people that are willing to go above and beyond. Caring about the pets and their humans, knowing what it's like to be a pet parent ourselves, are what make our staff knowledgeable and compassionate.
IT TAKES A VILLAGE
We work with local rescues by hosting events that provide healthcare services and fundraising efforts, donating medicine and expert staff to help make these events as helpful as possible to our communities.

PAY IT FORWARD
We stay in the loop with the next generation of veterinarians and technicians. Teaming up with Oregon State University's College of Veterinary Medicine, Willamette Valley Animal Hospitals and Plateau Veterinary Hospitals offer vet students hands-on experience through vaccine events and externships, ensuring that next generation of veterinary medicine has every opportunity available to learn.

HELPING OUR OWN
Giving back to the communities that support Plateau Veterinary Hospital is important to us. As part of a whole, each Hospital gives back to their own neighborhood. Our hospitals donate to local charities and schools, and collect for an emergency fund that allows us to help pets in dire need by giving free or discounted services and medications: The Happy Ending Fund.

HAPPILY EVER AFTER
The hospitals' Happy Ending Fund is built on donations from our valued clients and a portion of our profits so that we can help those pets whose lives are at stake. Money should not have to be the deciding factor for responsible pet owners on a budget. Through our fundraising efforts, our hospital has donated thousands of dollars in goods and services to families and rescues in Oregon.

LIVING GREEN
This Earth is the only one we have. Our Veterinary Hospitals actively recycle office products, such as paper, plastics, and cardboard; using biodegradable materials when able.